Today we have a presentation of a new brand – the company Rincoe. Apparently, she comes from China, but there is no exact information on this. This is not a pilot project of the manufacturer, but this is the first serious boxing fashion – we will watch the ascent of the next "star". 
Meet the Rincoe Manto 228w .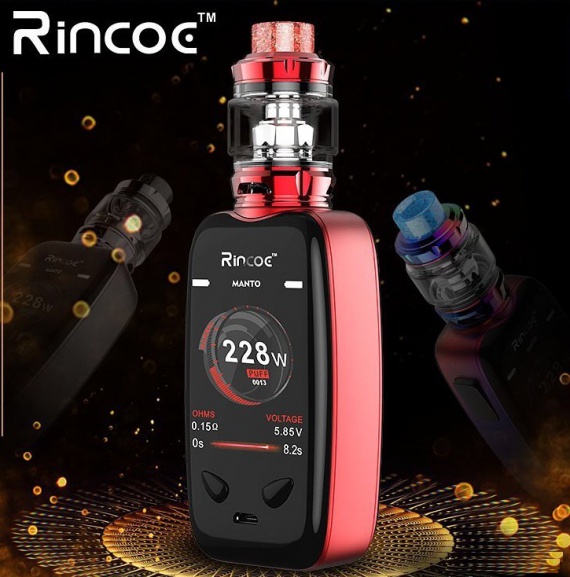 This boxing fashion will be sold, both in the single version, and in the set with a non-regular with the ambiguous name Metis Tank. However, we'll talk about it a little later, in a separate article. 
Dimensions: 89.5 x 47.5 x 31mm 
Weight: unknown 
Housing material: zinc alloy + plastic 
Power: 2 x 18650 
Output power: 5 – 228W 
Operating mode:POWER, TC (NI200, SS, TI) 
Temperature range: 200 ℉ – 600 ℉ / 100 ℃ – 315 ℃ 
Supported resistance: 0.1 – 5.0Ω / TC 0.05 – 1.0Ω (likely) 
Protection: against low / high resistance, from overheating , from short circuit, from wrong polarity, from recharge / overdischarge 
Connector type: steel 510, pin spring-loaded 
Screen / diagonal: yes, color, 2.0 " 
Micro-USB port / charging: yes 
Update / flash: yes 
Color: see photo below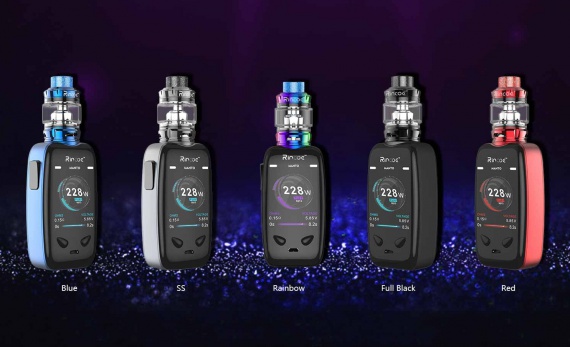 Package
– Manto 228w mod 
– USB cable 
– user manual 
– warranty card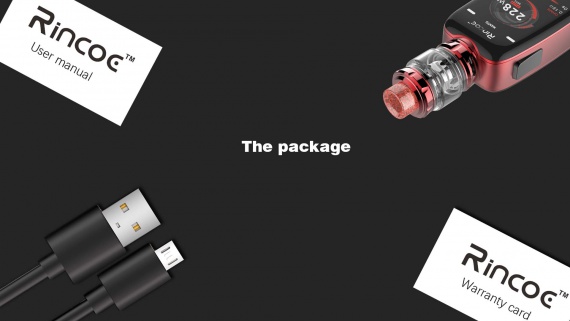 Looks today's hero pretty pretty – this is another representative of the family "soapboxes". In the center there is some puffiness, the corners are prudently smoothened, and even the faces of both panels have a smooth rounded shape, and fashionable trends in the production of smartphones and other similar gadgets.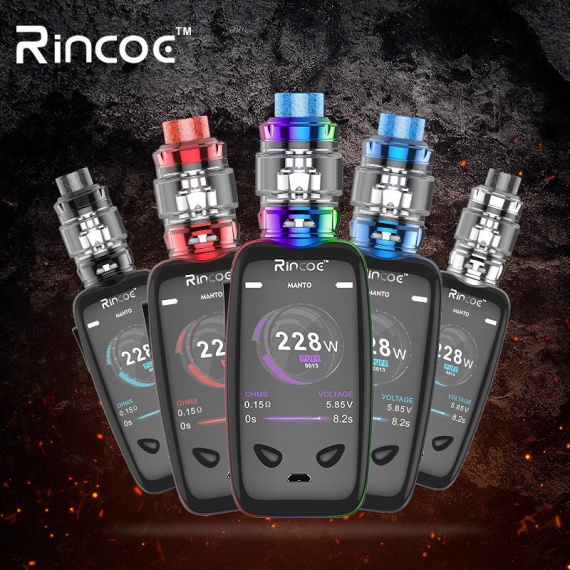 Dimensions are small, ergonomics should be decent. 


The landing pad was not shown to us, but it is clear that it has clear rounded outlines, and atoms that are smaller than its diameter will not look very aesthetically pleasing.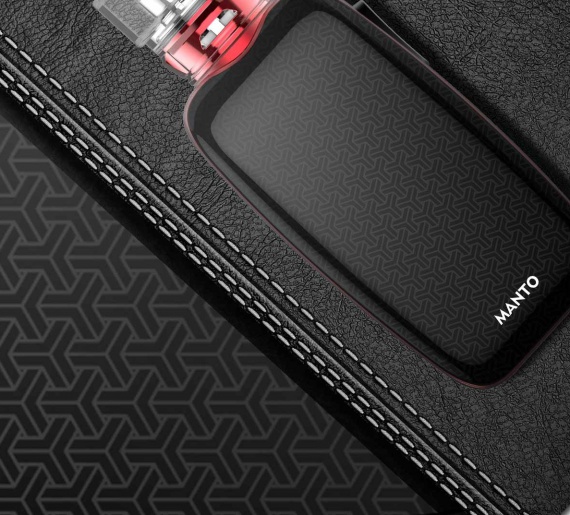 The control panel resembles a smartphone screen – a large color display with a customizable pseudo 3D interface. Information is provided in colorful, juicy – apparently, this is the main feature of this device. Under the display, two control buttons have settled – with their shape and orientation clearly oversimplified – they are knocked out of the general "trend".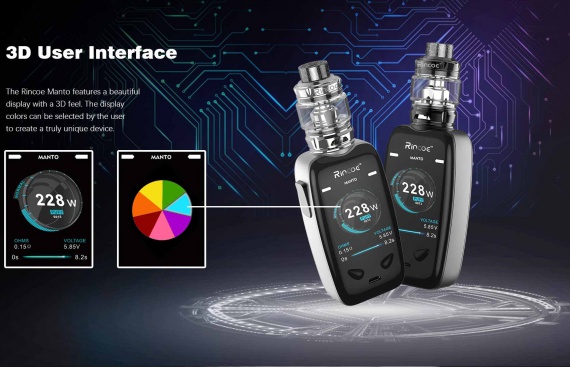 But for the convenience of the button the fire was sent to the smaller end of the device. It is large and looks quite comfortable, but again does not fit the overall picture of the decoration.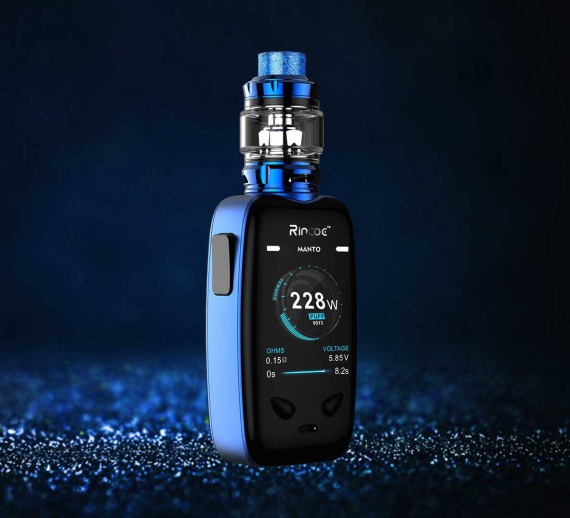 At the very bottom of the connector for charging and flashing the device.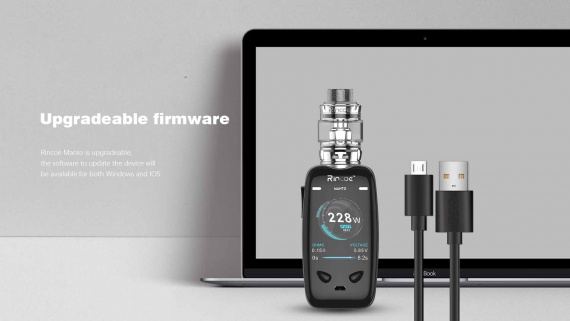 On the reverse side we meet a removable side panel fixed with magnets. Behind her hiding compartment for the two batteries. I hope the developers did not forget to fix the ribbon, because the photo does not quite understand how to extract the last from the grooves.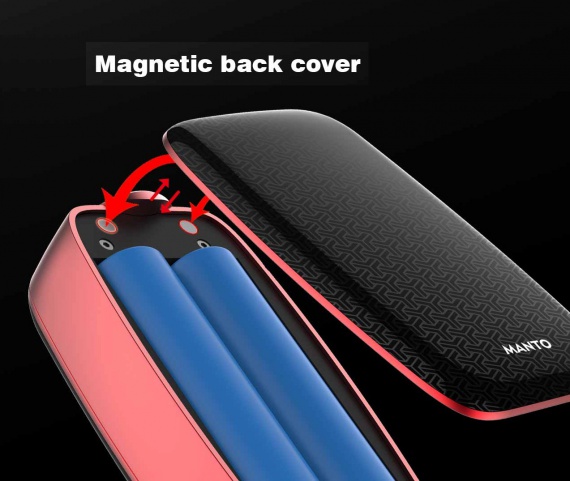 The performance is decent, the minimum set of features is available, but the main emphasis is on a user-friendly interface with a bunch of submenus and tincture of design.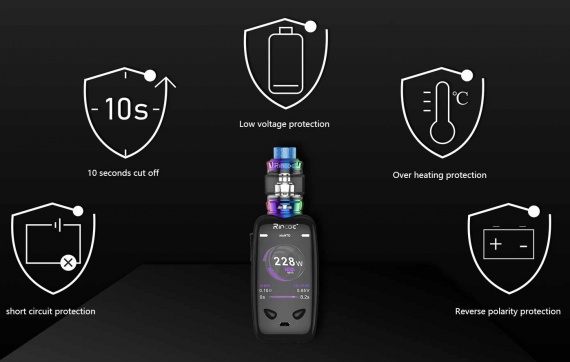 Now It's Available On Our Web:Rincoe Manto 228W Mod
Hot Sale Recommendation:
Vaporesso Revenger X With 5ml NRG Tank Kit